Tarrent-Arthur Henry is an author, pastor, certified coach, trainer and speaker with Maxwell Leadership, and a Disaster Relief and Mental Health Responder. He and his wife, Helen-Cummings Henry, have earned a spot on the SUCCESS 125 Awards list of most influential leaders by Success Magazine for 2022.
But before all of those impressive titles, he is a son, a husband, and a step-father. As a child raised by fervent believers in the black church, Henry has witnessed countless struggles with mental health. As a pastor and chaplain for over thirty years, Tarrent-Arthur Henry has seen first-hand the uphill battle of discussing and encouraging proper mental health care and support in black communities. He's seen how untreated mental illness can lead to addiction, homelessness, jail time, and even suicide.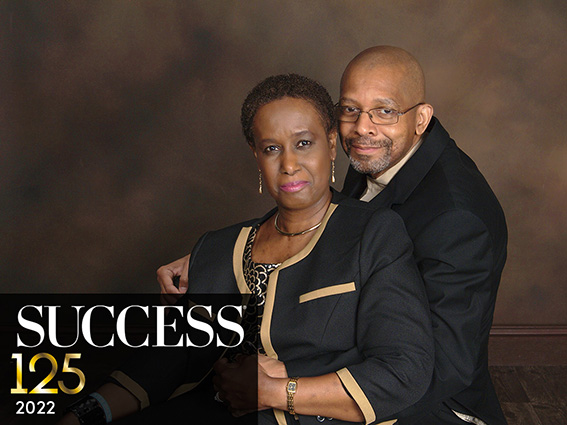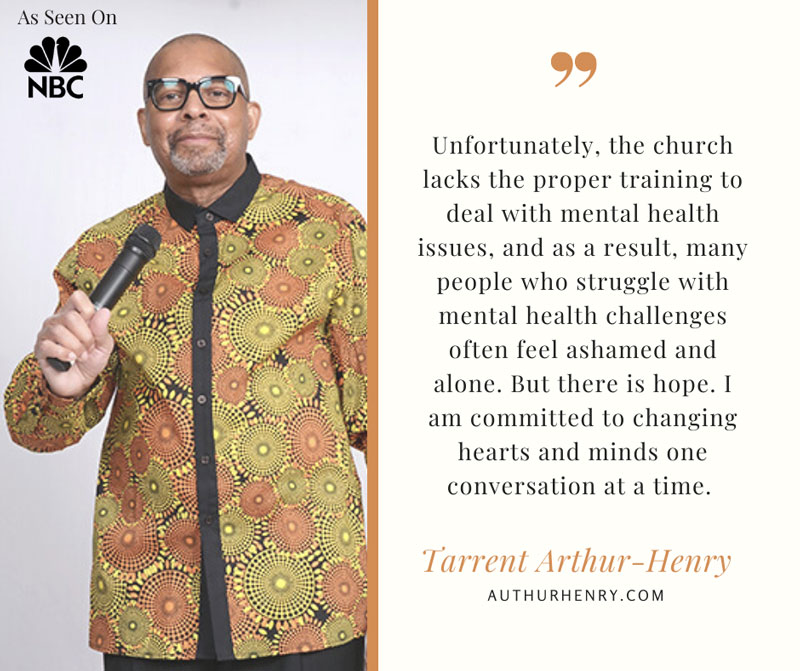 However, he's also seen the transformational power of prayer combined
with mental health treatment in communities with proper knowledge and
support, and that's why he's committed to promoting understanding and
compassion to change the landscape of mental health awareness in black
communities nationwide.
Tarrent-Arthur is passionate about providing education and resources to pastors and influential community workers to begin making changes where it matters the most. His hope is that providing an abundance of information will allow clergy members and community changemakers to better handle the sensitive caregiving necessary for those seeking assistance for emotional or psychological struggles. 
Henry is committed to changing hearts and minds one conversation at a
time. He believes that by breaking the silence and providing education on
mental health issues, we can begin to break down barriers and build
healthier communities inside and outside
the church. 
The problem is that many people walk around today without a sense of direction or purpose. Sure, they get up every morning, but they are just going through the motions of life. Mental illness affects one in five adults in the U.S., but training and resources in African American Communities are often nowhere to be found. Especially in churches where the subject is left unspoken, avoided, or swept under the rug. Henry is passionate about changing that. Providing proper training and resources to communities and churches is critical because, without understanding and open discussion, mental health will continue to go undiagnosed and untreated. As a person of faith, Tarrent-Arthur knows that God created us uniquely and intentionally. He knew our names before we were born, and He has a purpose for each of us. The journey to finding our purpose takes us on many paths–some are easy, and some are not so easy. As a church, it is our duty to support those struggling along their path.
"For too long, mental health has been stigmatized in our communities," says
Tarrent-Arthur, "I've seen people struggling with depression who never
sought help because they didn't want anyone to know that they had a
problem." He believes that if we can start talking about it openly and
without shame, we can begin to create an environment where people can
get the help they need—and ultimately find fulfillment in their lives again by
helping others find theirs.
As Henry says, "If we can start talking about mental health openly and without shame, we can begin to create an environment where people can get the help they need." It starts with one person. One Church. One Community. It starts with you.
Someone you know may be struggling with mental health.
Mental health is often seen as a taboo topic, but it's time to break the
silence. Many people suffer from mental health issues every day, and they
need our help. That's why partnering with us is so important – we can
provide awareness and education on how to identify and deal with mental
health, and offer support in your community. You can be a part of making a change in your community. Together, we can raise awareness about mental health and erase the stigma.
Contact us today to discuss partnering with Tarrent-Arthur Henry to raise awareness about mental health and erase the stigma in your community.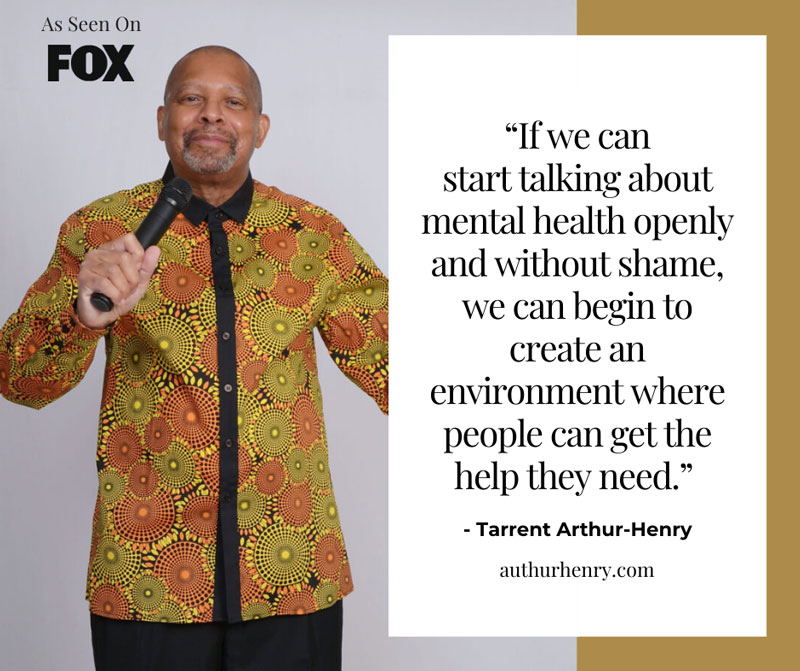 Find Hope and Healing for Mental Illness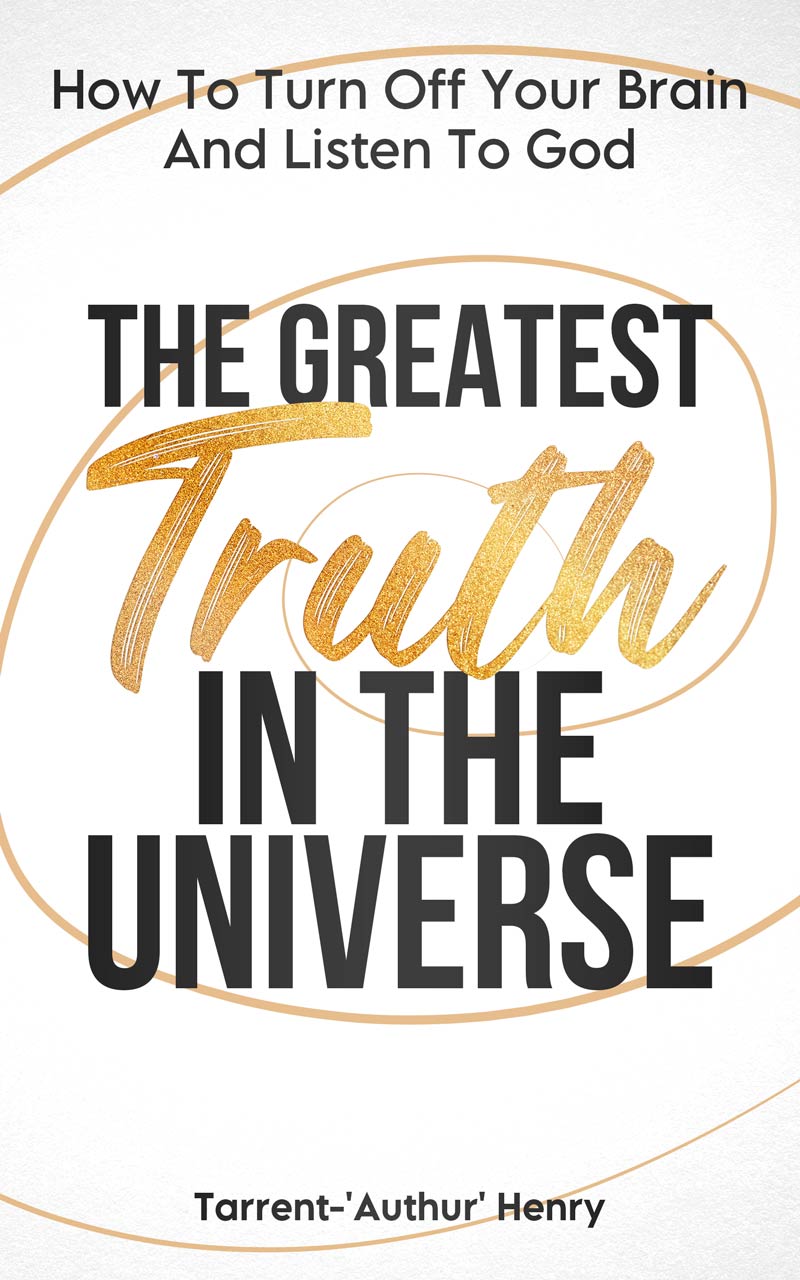 The Greatest Truth In The Universe