I Thank the Lord Jesus Christ for bringing you and Sister Helen into my life you have uplifted , encouraged, show truths to be truth, helped me to discern between lies, and truth, I am thankful and grateful for direction that you have given, correction, a mind change and a life fully devoted to the Lords will even when things don't look right the Lord always spoke a word through you to my spirit I thank you for being the adviser that the Lord knew I needed.
Tarrent-Arthur Henry writes under the name Tarrent-"Authur" Henry is a husband and step-father of two wonderful young men.
He is the founder and guiding force of 'Righteous Uplifting Nourishing International, Inc'. a 501c3 Non-Profit Organization whose global mission is to empower people and change lives.
The Co-host of 'Transforming Lives' which is hosted by his wife, Helen Cummings-Henry.
He is a Writer, Author, Poet, Pastor, Chaplain, Disaster Relief and Mental Health Responder and a Certified Coach, Speaker, Teacher and Trainer with The John Maxwell Team.
The quote he lives his life by is: "Helping one person may not change the world but it can change the world for one person."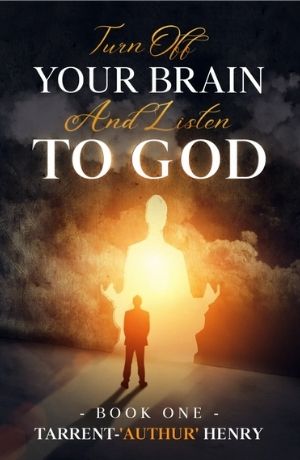 Turn Off Your Brain And Listen To God
Get a special copy signed by me
Kindly request for an autograph by purchasing and you will get an autograph from me 
The autograph copy is available in the USA only.